About McCaffery & Associates, Inc.
McCaffery & Associates, Inc., provides naval, maritime and aviation archival research services primarily to law firms defending toxic-tort-related claims and litigation. Our offices are located near all of the most important naval- and maritime-related document collections and several major aviation document collections. All of our researchers are experienced naval and maritime officers or litigation paralegals.
Read More
Testimonials
Eliot Lumbard and Jeff Cruikshank have told me of the splendid performance by you and your firm in assisting research of the Memorial Book for the Kings Point cadet-midshipmen and alumni...
Read More
FAQ:
What information do you need to start work on a case?
This really depends on what your objective is. The first thing to do is to call us so that we can discuss the case and determine what, if anything, we can do on the case.
Find More Answers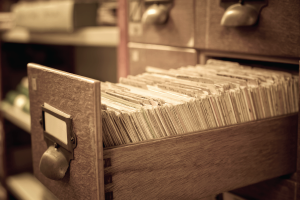 Did you know?
Contact Us