You may have heard about our defense verdict already. However, I wanted you to know from me how much I appreciated your contribution to this great and convincing win. The jury was unanimous (12-0) in our favor. All four alternates also were prepared to vote for the defense. I also wanted you to know that a number of jurors commented positively on the significance of your testimony, even though the issue of plaintiff's exposure in the Navy was never addressed by them.
I am pleased to advise you that our client's case has been resolved. With your able assistance, the jury found in favor of our client. I very much appreciate the time you spent educating me on the procurement policies and procedures of the U.S. Navy in this interesting case. I look forward to working with you again.
I wanted to take a moment to thank you, on behalf of myself and of the Academy, for the great work you've been doing to support the American Maritime History Project in its efforts to create a memorial book honoring the cadets and alumni of the USMMA who were lost in World War II.
Read More
Eliot Lumbard and Jeff Cruikshank have told me of the splendid performance by you and your firm in assisting research of the Memorial Book for the Kings Point cadet-midshipmen and alumni...
Read More
Tom McCaffery is recognized as the go-to expert in asbestos litigation whenever ships or service in the armed service is an issue. He brings a tremendous depth of knowledge to these cases to help frame the issues for judges and juries.
Did You Know?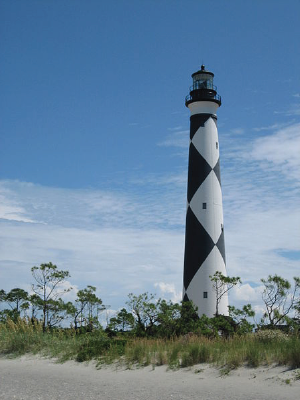 We located the plans for the 1859 reconstruction of the Cape Lookout Lighthouse in North Carolina for the National Parks Service. Find out more about other areas of research that we do.
Read More